Venue
NARIC Food Science Research Institute, Budapest
http://eki.naik.hu/index.php/en/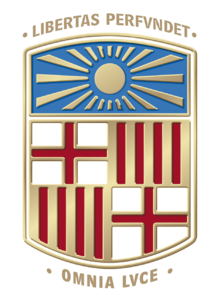 The National Agricultural and Research and Innovation Center, NARIC (in Hungarian: Nemzeti Agrárkutatási és Innovációs Központ, NAIK) was established on 1st of January 2014.
One of its institutes is the Food Science Research Institute, FSRI (in Hungarian: Élelmiszer-tudományi Kutatóintézet (ÉKI). This institute operates in the earlier KÉKI buildings. Dr. Attila KISS has been nominated as its acting director in March 2014.
NARIC FSRI constitutes a bridge between food manufacturers and the consumers by the implementation of well-tailored and extensive basic and applied researches on biology, chemistry, physics and technology. NARIC Food Science Research Institute (FSRI) satisfies the consumers' demands of the modern society as provides scientific results on food safety and food origin, as well as takes part in development of new, healthy foodstuffs and novel special technologies. Monitoring of food safety and composition is assisted by state-of-art developed (bio)analytical methods and devices.
Major tasks of the institute are also assessment and classification of food raw materials and food products, development of novel, considerate technologies and preservation methods. Our aim is to strengthen food safety procedures with new methods, setting up complex data bases and revealing contamination. In the food chain not only the quality assurance is important but the risk management, the risk communication and the relevant consumers' information to protect their health are also essential.
Recommend accommodation close to the Institute:
Hotel Budapest
http://www.danubiushotels.com/our-hotels-budapest/hotel-budapest?sid=fb415dqalh0k503afv24o50dq4&_ga=1.150961523.459432061.1461573976